Liquorland: 20% Cashback ($25 Cap, 4-8pm AEST) + Bonus $5 Cashback with $50 Spend via Challenge @ ShopBack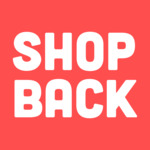 20% cashback at Liquorland from 4pm-8pm today, capped at $25. Plus you can stack it with the bonus $5 cashback with $50 spend on food/alcohol challenge.
To Ensure Liquorland Cashback
DOs

Clickthrough ShopBack again if there's any error
Read Other Terms and Conditions below
Use only promo codes from ShopBack
Please note the use of Adblock software may affect your Cashback claim. If installed, please disable your ad blocking software entirely during your shopping sessions.

DON'Ts

Promo codes or voucher codes not approved by ShopBack
Liquorland online orders paid partially or in full with any gift cards will be ineligible for cashback.
Purchase of Giftcards
Returns, exchanges & cancellations
Cashback is not applicable for purchases made via the Liquorland app
$5 Food/Alcohol Challenge
Terms and conditions

Note: The '$ to go' amount that appears when you start the challenge is the pre GST amount.
This challenge entitles you to $5 bonus cashback when you spend $50 or more in a single transaction (inclusive of GST, exclusive of delivery & all other fees) at Liquorland, First Choice Liquor, BoozeBud, Uber Eats, DoorDash, or Menulog through ShopBack between 3rd June 2022 12.00AM AEST and 5th June 2022 11.59PM AEST.
Only purchases made after you 'Start' this challenge will qualify for the bonus cashback.
Limited to one bonus per customer.
Available while redemptions last.
The $5 bonus cashback is in addition to the regular cashback you'll receive shopping at your preferred eligible store.
The $5 bonus will be added to your account once your regular cashback turns Confirmed.
Purchases that do not count towards this challenge are those in which do not meet the store's respective terms and conditions (including but not limited to cancellations, returns, exchanges, using unapproved coupons, purchasing excluded products/categories).
Cashback will be voided if any fraudulent activities are detected or if any terms and conditions are not met.
ShopBack reserves the right to amend or withdraw the terms and conditions, and terminate the offer at any time without prior notice.