First Choice Liquor: 22% Cashback (25% with ANZ Max, Capped at $30 per Member) @ Cashrewards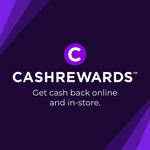 From "TA's deal of the week" newsletter is a good cashback increase at First Choice Liquor if you're looking to stock up. Starts 3 June from 10am to 4pm AEST and capped at $30 per member.
Special Terms
Orders paid partially or in full with gift cards are ineligible for cashback.

Cashback is ineligible if using codes not listed on Cashrewards, including use of 3rd party or staff discounts.

This store reports sales ex GST. Cashback is calculated on reported value.